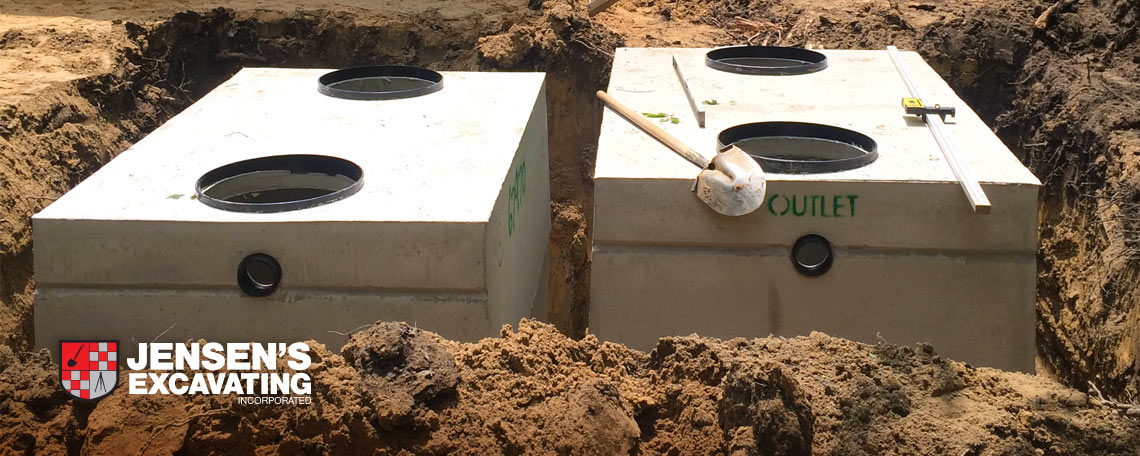 Septic Tank Cleaning
Jensen's Excavating is a licensed septage hauler (# 80-24) and has the ability to pump your residential or commercial septic tanks. Tanks should be cleaned every 3 - 4 years depending on size and usage.
Having your septic tank cleaned on a regular basis helps to ensure you get the longest possible service life from your sewage system. Accumulated sludge, if not removed, will enter the secondary disposal area (dry-well, drain field or drain bed) and shorten the useful life. A properly functioning tank allows only the clearer effluent (water) to leave the tank into the secondary disposal through the outlet baffle. Feel free to complete our pump request form to schedule your next cleaning.
Septic System Installation and Repair
We install septic tanks, sewage pumps, and drain fields as needed for new construction and replacement systems per local health department regulations. We have extensive experience installing and repairing systems in the following counties:
Van Buren
Allegan
Berrien
Kalamazoo
If you are experiencing a sewer back-up, we can clean your tank to determine the cause of your problem.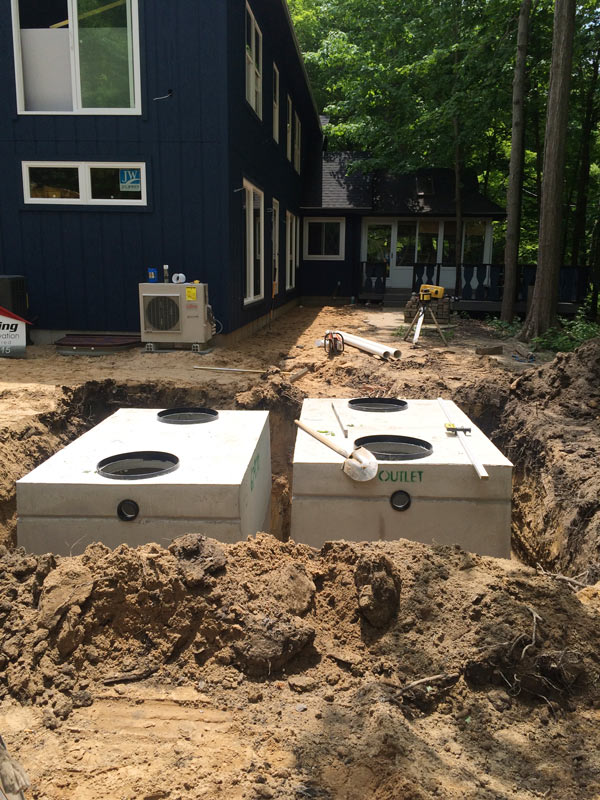 Water and Sewer Connections
Jensen's Excavating can provide municipal water and sewer connections and repairs including the connection to your existing house plumbing. Water meters can be installed to meet local codes with the option of copper or high-density plastic piping.